Introduction:
The Fiberdyne "Doubler" family of products increases the capacity of a wavelength division multiplexing system (CWDM) by adding 8 dense wavelength division multiplexer (DWDM) signals in a non-intrusive way by overlaying the DWDM signals over the CWDM signals as illustrated on Diagram 1 below.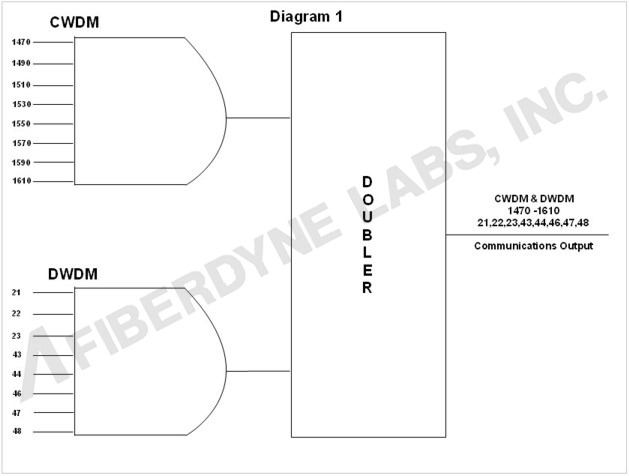 Fiberdyne has developed a complete family of products that encompasses the combination of CWDM and DWDM technology.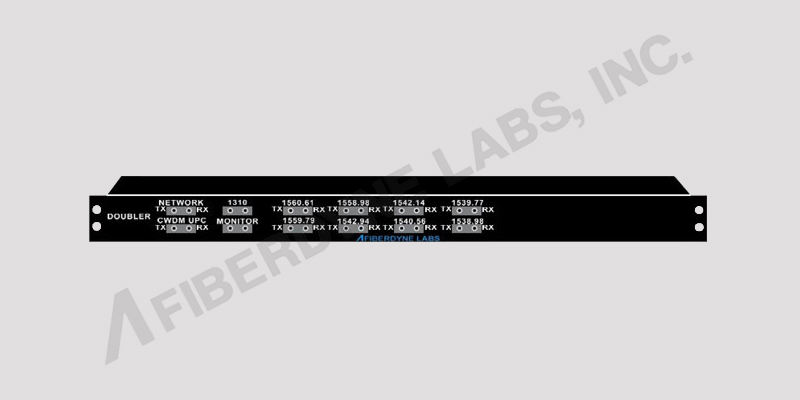 Diagram 2
The FCX 2150 Doubler is a full 8 position Mux/Demux with 8 DWDM ports, a CWDM FCX 2150 upgrade port, a 95/5 monitor tap port, a 1310nm upgrade port and an output network port. The CWDM ports and DWDM ports use duplex LC single mode connections. The product is configured with the following DWDM 100 GHz channel plan: 21, 22, 23, 43, 44, 46, 47 and 48.
Features and Benefits:
- Non-intrusive method to expand CWDM system
- Non-intrusive method for adding 10 Gbps data stream
- Additional bandwidth over same pairs of fibers
- Monitor port (optical tap) for data stream analysis
- 1310 upgrade port for additional capacity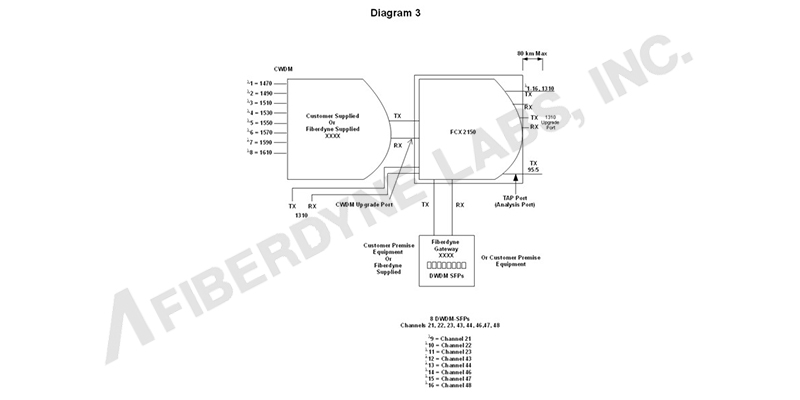 Specifications: